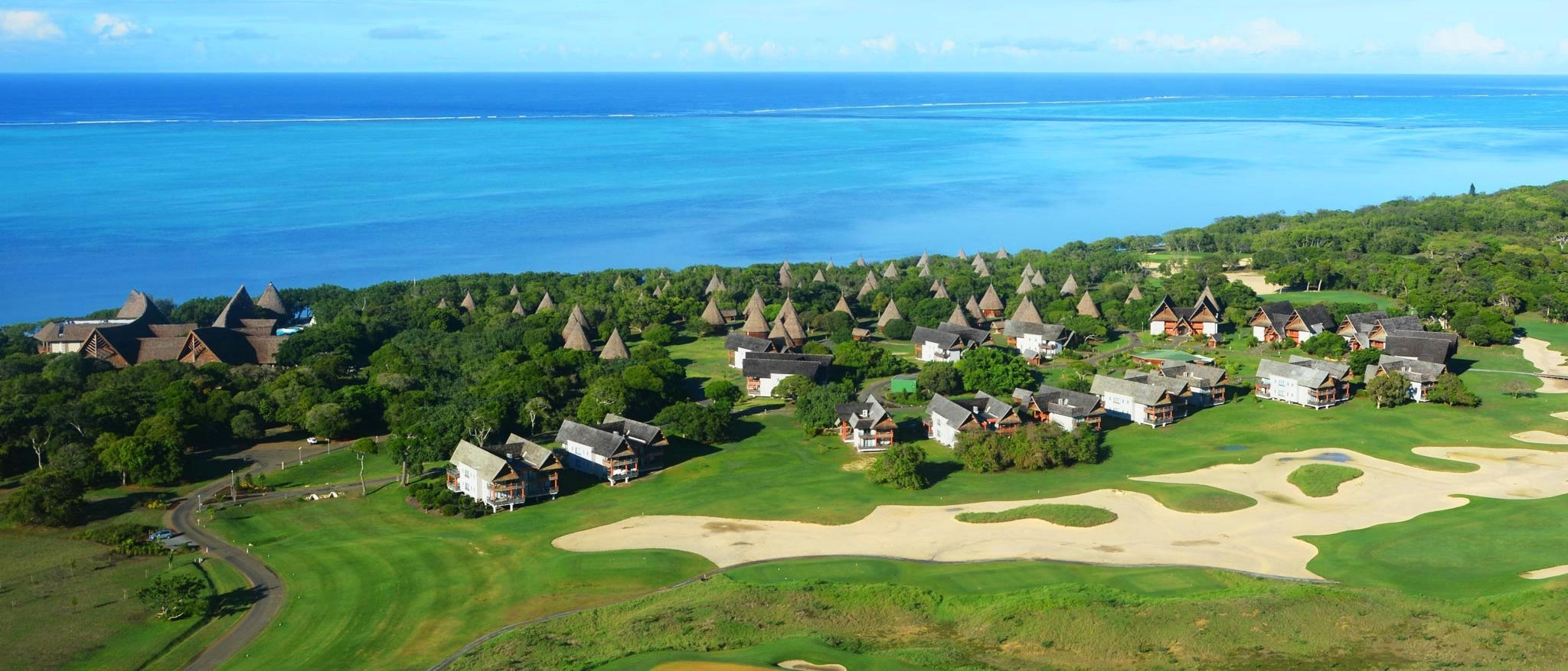 Relax at New Caledonia's newest resort
Located 90 minutes' drive north of the international airport, the Sheraton New Caledonia Deva Spa & Golf Resort offers a unique South Pacific location at the base of the Deva domain with its hills and valleys facing the translucent blue waters and UNESCO World Heritage barrier reef. With direct access to 13 kms of white sand beach plus endless hiking, biking and horseback riding trails, it is perfect for nature lovers and sports enthusiasts who want to recharge.
Wake to the scents of sea and sunshine from one of our 180 spacious and relaxing guest rooms, tantalize your taste-buds in one of our 2 restaurants or 24/7 room service. Gather with friends, family or colleagues to connect in the stylish surrounds of our lounge bar overlooking the resort's pool and lagoon. Enjoy Link@SheratonSM in the heart of the Sheraton lobby and stay connected to your community. Leave the kids at the Kids'Club and recline poolside or relax with a spa treatment or playing golf at our 18-hole golf course (opening partly September 2014 and fully end 2014).
Enjoy an untouched Paradise
Welcome to New Caledonia, a unique blend of picturesque landscapes, French sophistication and warm Pacific island ambience.
Vivid turquoise waters stretch to the horizon, inviting you in. Unspoilt nature, white sand beaches and endless blue skies surround you, inspiring your imagination. Take a deep breath, dive and discover your senses in an untouched paradise.
A faraway land of contrasts and authenticity, New Caledonia is an atypical, multi-faceted destination with remarkably diverse landscapes.
Surrounded by the crystal clear waters of the world's largest lagoon and soothed by trade winds year-round, the "Caillou" (pebble) has even more to offer than its glorious beaches and radiant sunshine. A mountain range separates the Main Island or "grand terre" into two coasts, both with distinct characteristics. In the west coast are vast plains for livestock farming. This is where you will meet the "broussards": "cowboys" of the Pacific, with their pioneering spirit and colourful personality. Wetter and steeper, the east coast has a fertile soil with lush vegetation, green valleys and stunning waterfalls.
Opening offers