Sheraton New Caledonia Deva Spa & Golf Resort invites you to our natural surrounds for a scenic backdrop to your professional business event or romantic wedding.
A range of both indoor and outdoor venues in different sizes and layouts are available to cater for events of any size. A flexible space of 555 m² can be transformed into the ideal space for meetings, events, and banquets. Our indoor pre-function area, a charming foyer can welcome and entertain your guests prior to the event.
High-Speed Internet Access, video projectors and sound and lighting systems are available to support your event.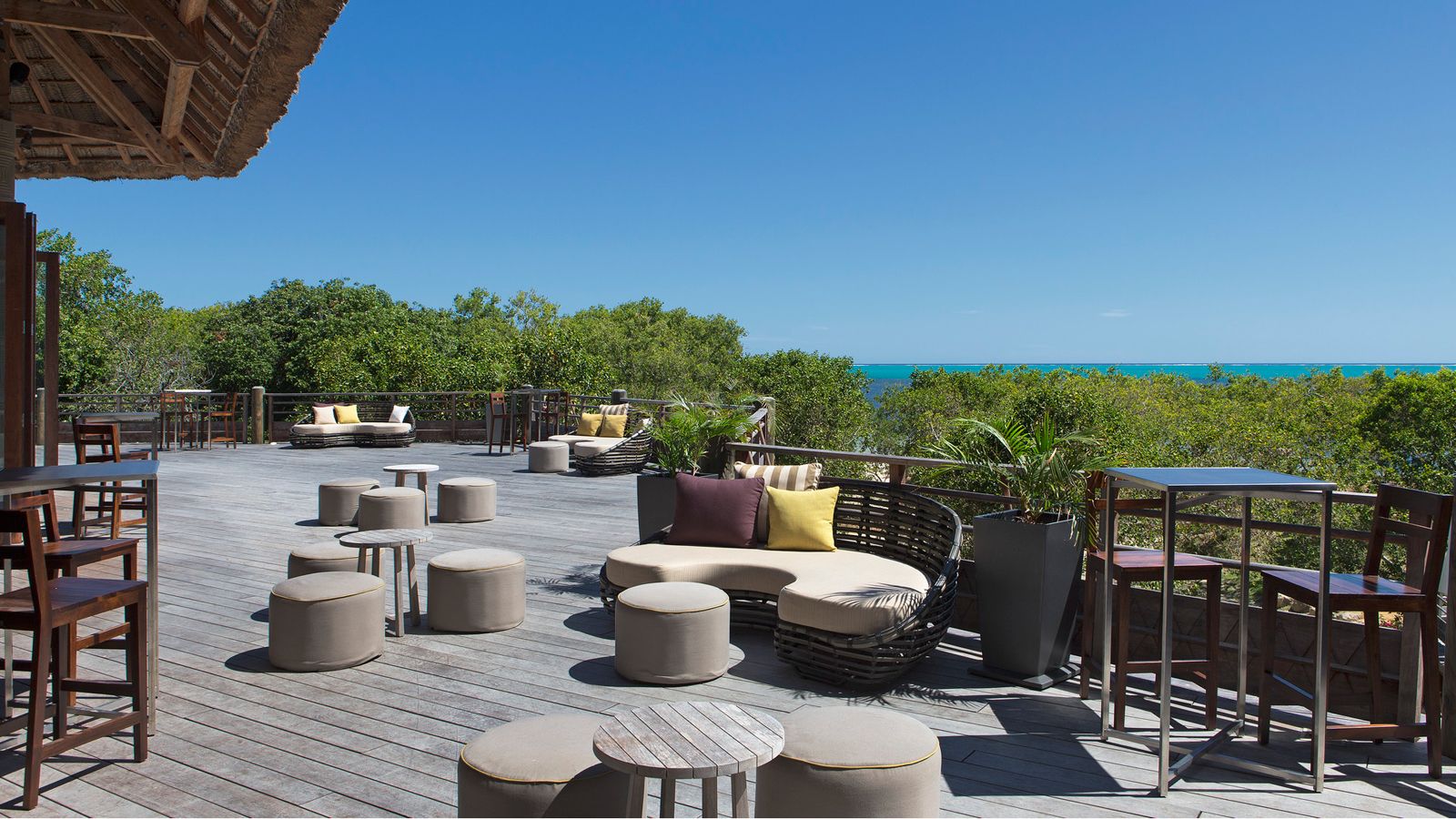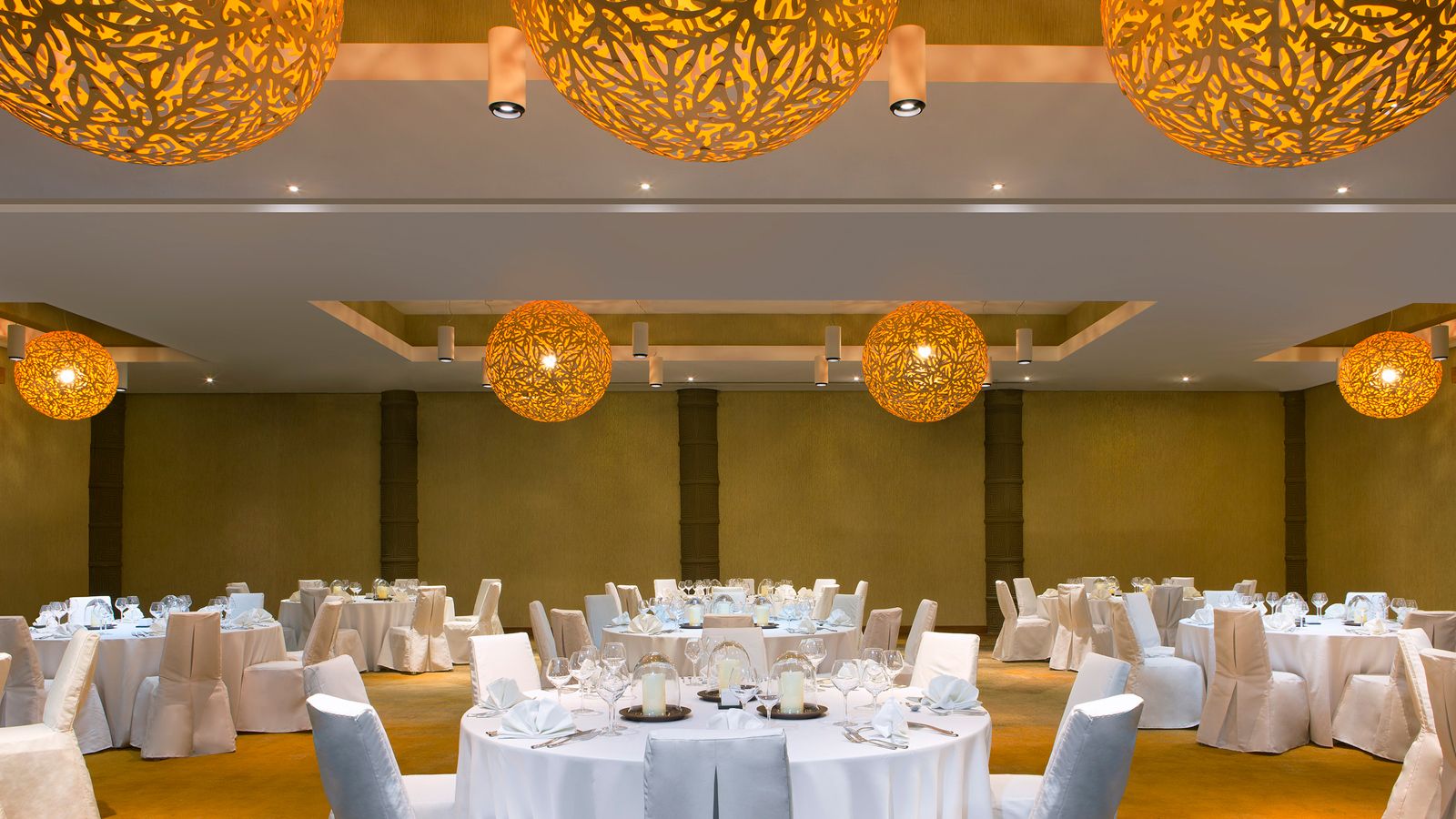 Make your New Caledonia wedding a cherished memory with our breathtaking venues. Choose from our outdoor terrace, poolside area or resort gardens to make your vows for a dreamy wedding ceremony, and continue to our elegant ballroom for the perfect reception venue. Our team of planners and caterers are on hand to make your wedding a day to remember.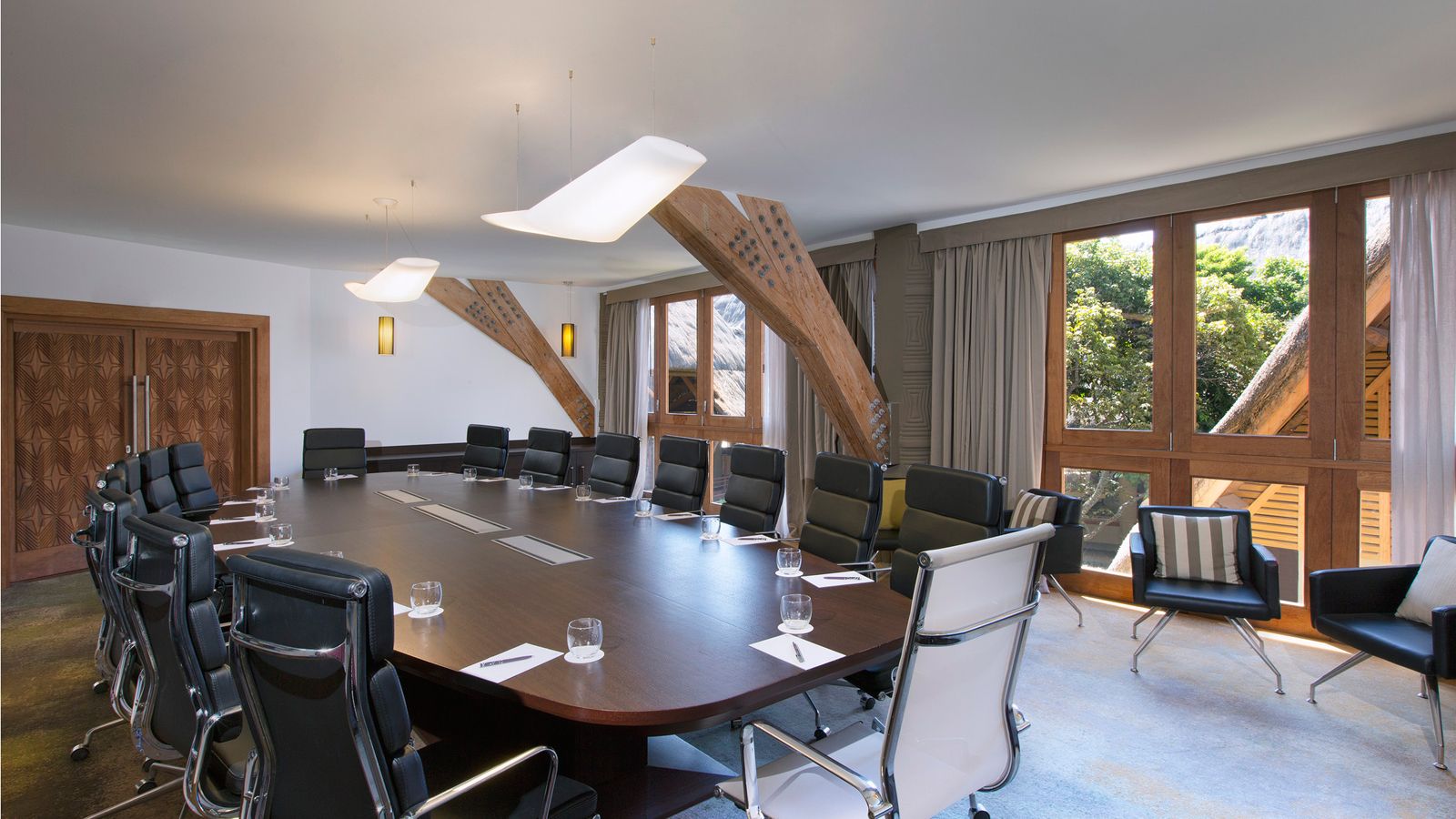 Meeting Room
The Poméa boardroom is the ideal meeting room for board meetings and private lunches. The roomprovides plenty of natural light, the latest audio visual technologies and capacity to accommodate up to 18 people. Welcome your guests in the pre-function area located next to the boardroom, perfect also for coffee or lunch breaks.
Surface area: 65 m²
Capacity max: 18 persons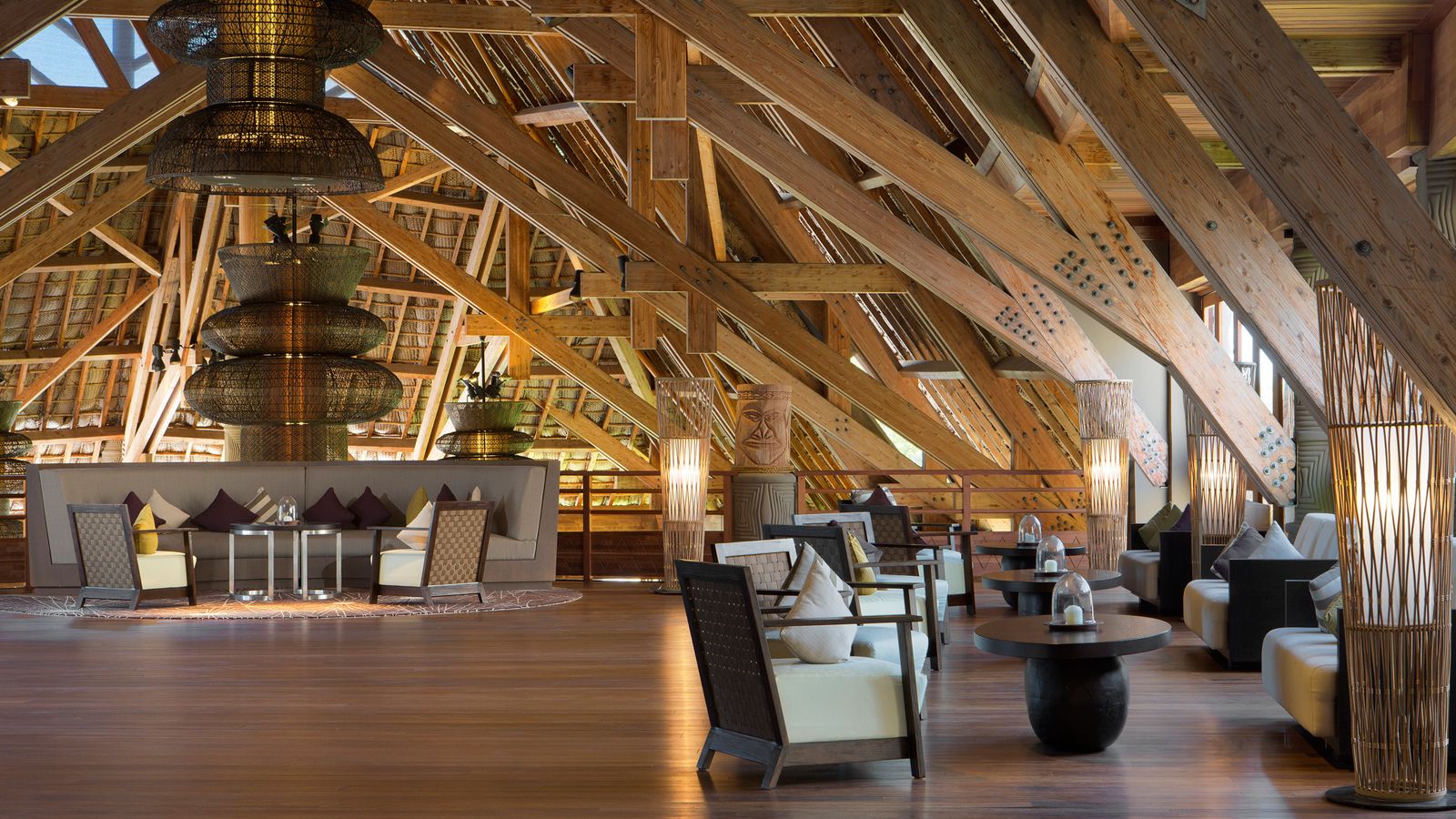 Foyer
Le Foyer, our pre-function area, is the perfect place to welcome your guests in a warm atmosphere. The open space can be reorganised according to your specific arrangements.
Surface area: 220 m²
Capacity max: 140 persons (cocktail)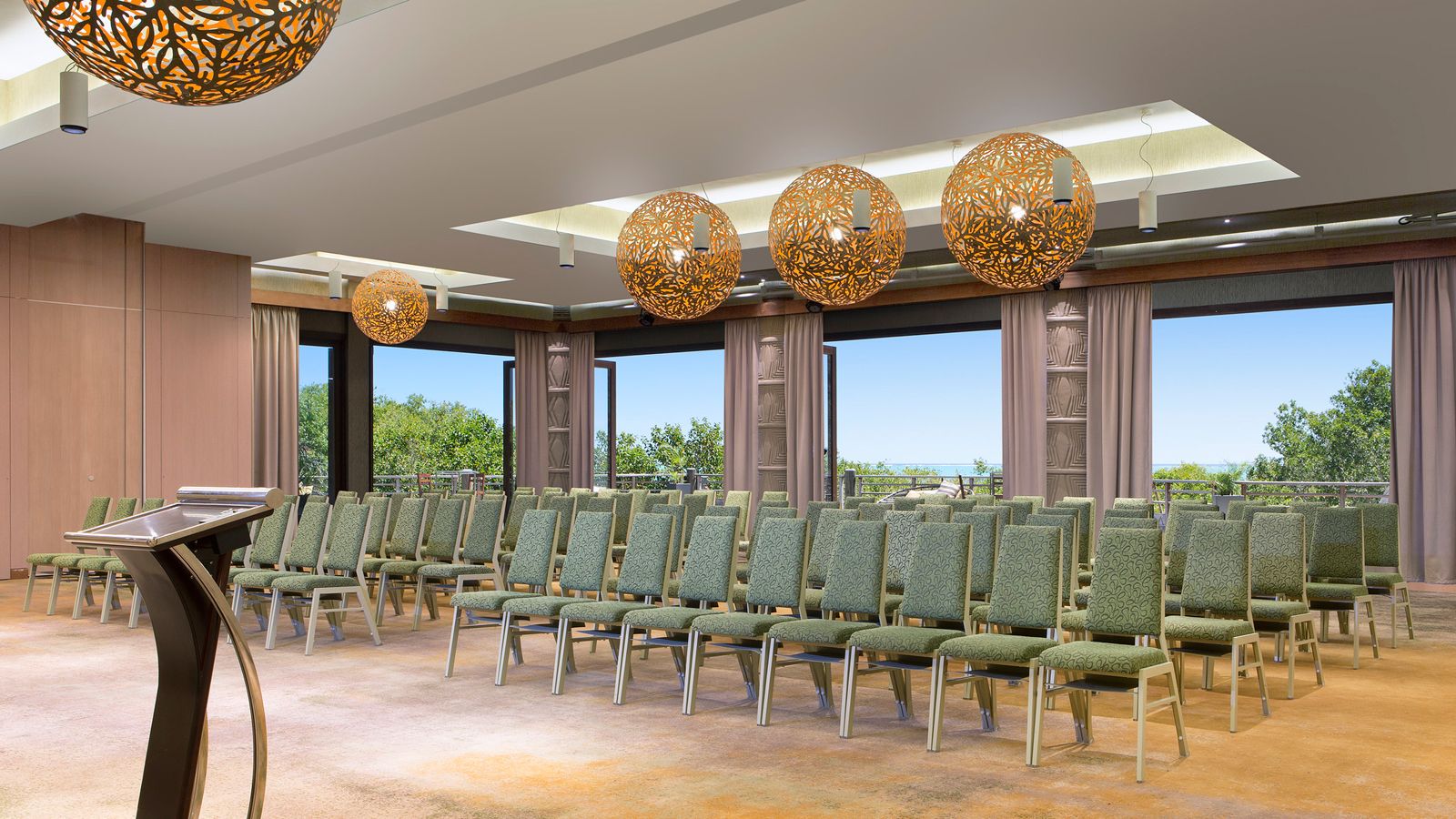 Ballroom
La Néra, our main Ballroom is the perfect venue to organise seminars, meetings, conferences or banquets. Its doors open on a vast terrace looking over a stunning view of the tropical domain and the ocean. For small groups, the ballroom can be split into 2 spaces offering access to the pre-reception.
Surface area: 270 m²
Capacity max: 240 persons
LIMITED TIME OFFER - ANZ
Energize your next event
Only a short flight from Australia, maximize your time and motivate your team at the Sheraton New Caledonia Deva Spa & Golf Resort for your next gathering.
Hold your next event before 30 June 2018 (signature by 31 January 2018) and enjoy the following:
Complimentary group check-in and welcome drink
Complimentary Internet service
1/20 complimentary room upgrade
10% off Deep Nature Spa treatments
10% off Exclusiv' Golf Deva
5% off master banquet invoice (excluding 3rd party suppliers)
Signing bonus & Starpoints
AUD 205* per room only, per night
NZD 225* per room only, per night
*These rates are only indicative. Quotes will be provided in local currency, group room only rate at XPF 16.500 all taxes and service.
Terms & Conditions apply.